Lowes Build & Grow Clinic Saturday 2/12 at 10am. Register here.
The Home Depot Home Improver Club Workshops. Get times and info here.
The Disney Store Valentine's Day Craft (Photo Frame). Get the details here.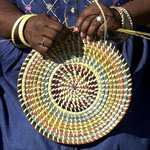 Gullah Heritage Celebration - Charles Pinkney House in Mt. Pleasant on 2/12 at 2pm.
Details here.